Plenty of Buyers Are Still Active Today
Across the country there's chatter about retracting number of buyers because of low housing inventory for sale combined with recent rises in interest rates.
Locally the opposite is true. The most recent information we have is for August, and there were 544 showings in Shawnee, which is a 20% jump from July and 54% higher than June showings. When you look at August, 2022, we're almost 17% above the number of showings last summer.
If you're thinking about selling and are holding off because of sensational national news, we need to talk specifically about our local market and about your particular property. You'll be pleasantly surprised.
Take a look at the infographic below and then contact us for a no-obligation equity update consultation.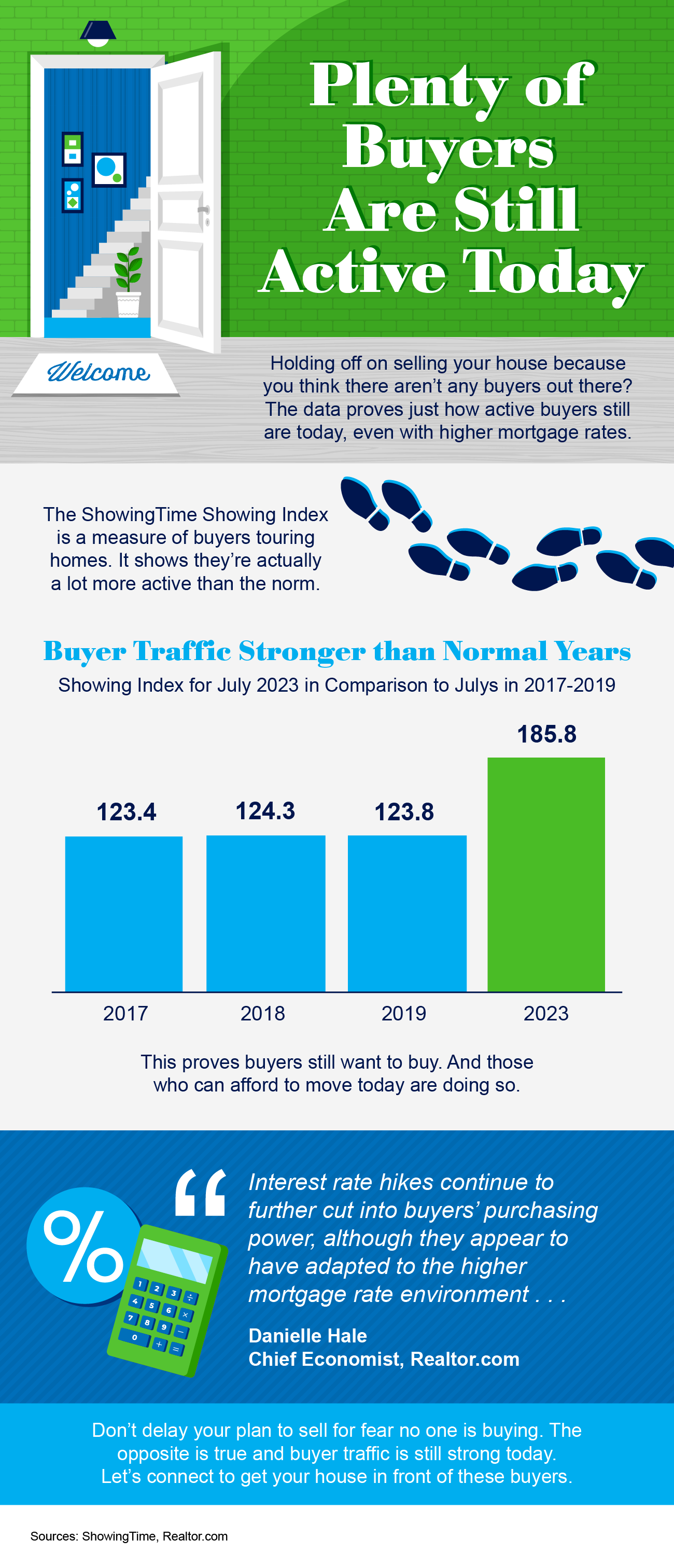 Some Highlights
Holding off on selling your house because you believe there aren't any buyers out there?
Data shows buyers are still active, even with higher mortgage rates. This goes to show, people still want to buy homes, and those who can are moving now.